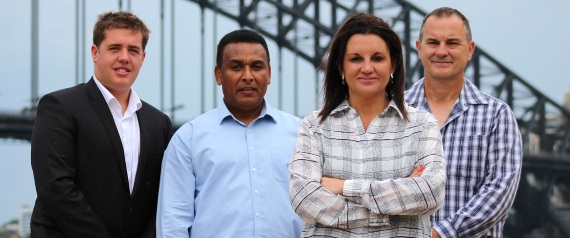 Tasmanian senator Jacqui Lambie has unveiled three military veterans as NSW candidates for her party's Senate push, bringing the Jacqui Lambie Network's field to eight.
Lambie, elected to the Senate in 2013 as a member of the Palmer United Party, broke away from the party in November 2014 and formed the JLN in May 2015. Lambie is a popular figure in her native Tasmania, and recent reports claim she may capture two or more seats in her home state at a double dissolution election.
She has already unveiled several candidates for the JLN's Senate push in Victoria, Queensland and Tasmania, including former RAAF officer Hugh Dolan, adventure tourism operator and former army man Bob Davis, designer Matt Timson, Devonport Mayor Steve Martin and Rural Health Tasmania chief executive Robert Waterman.
On Monday, Lambie announced two former army veterans and a navy veteran as her party's candidates for NSW -- all with ties to the Australian Peacekeeper & Peacemaker Veterans' Association.
Click here to see full article.